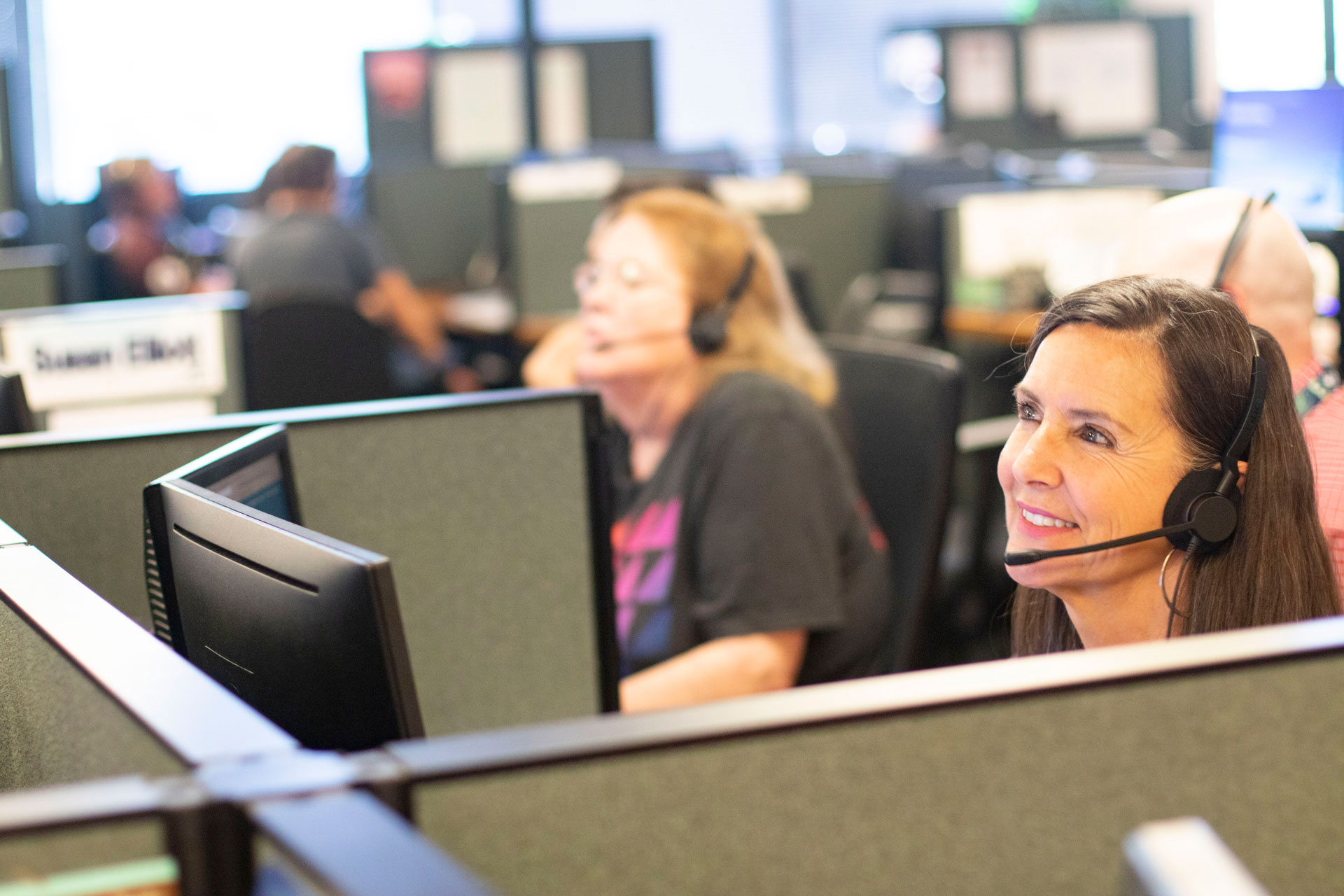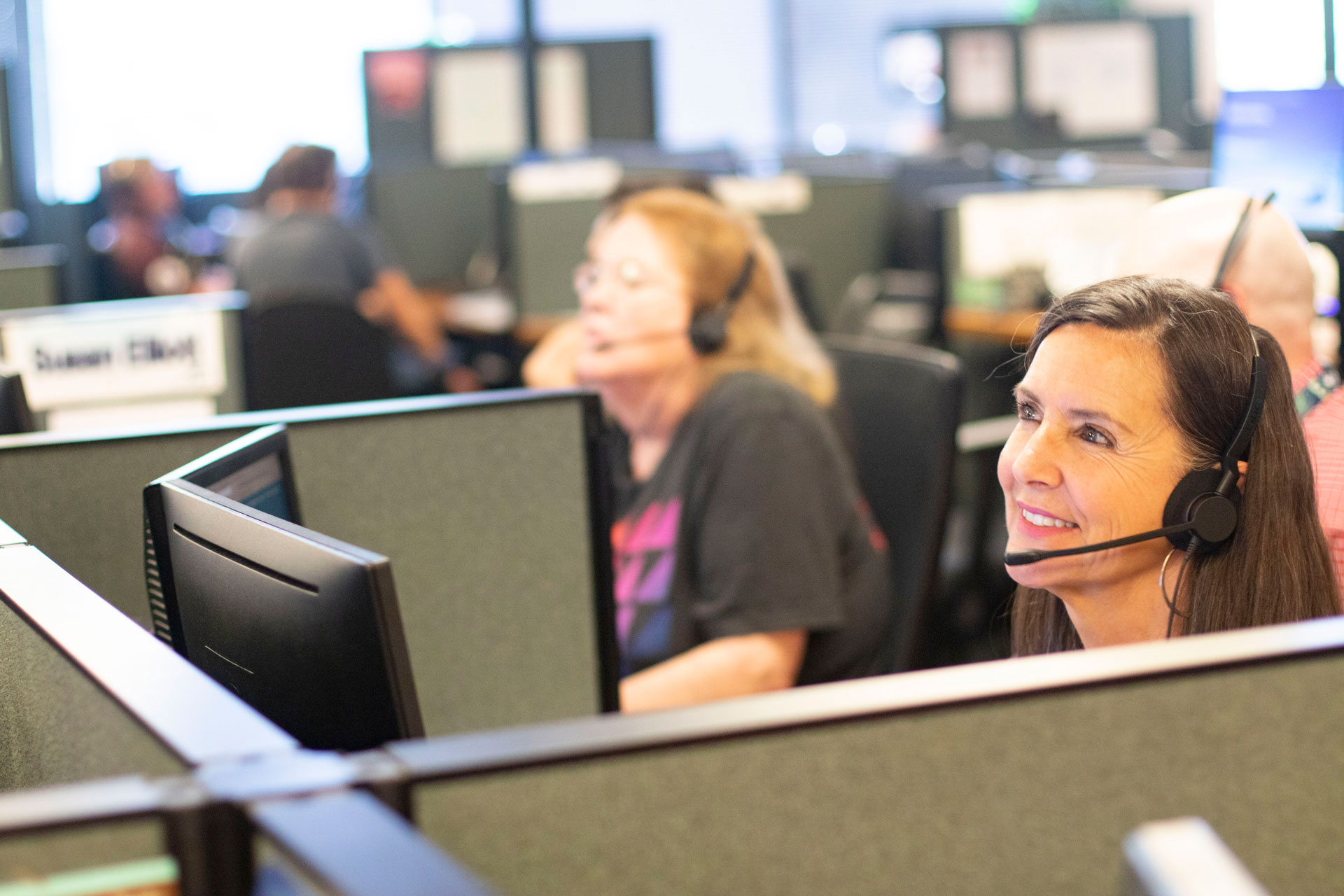 Problem solvers at the center of it all
From our call centers or their homes, contact center and reservations agents handle everything from urgent travel plan changes to mileage award travel. Our agents are out-of-the-box thinkers who close each interaction with kindness.
Our call centers & work from home
Our call centers are located in Kent, WA; Phoenix, AZ; and Boise, ID.
After initial in-office training for up-to six-months, many of our reservations agents work from home, but everyone's required to visit the office periodically for trainings, meetings, and company activities.
We're different from other virtual call center jobs, you may be away from your co-workers, but you're never alone. Technology, mentorship, and training keep us connected.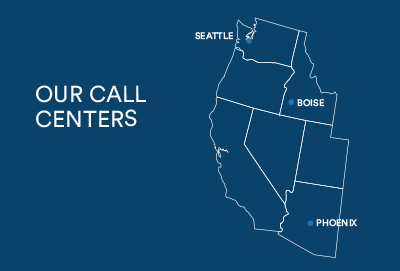 Our customers need us 24 hours a day, 7 days a week, 365 days a year. You should be available to work at least five 8-hour shifts per week, including evenings and holidays. While senior agents usually have first choice of shifts, you do have the flexibility to trade shifts with other agents. If you can flex with this kind of schedule regularly, you'll find that doors to a bright future open wide.
After reviewing applications, we select and invite several applicants to attend an interview event
We test basic computer skills and assess your job aptitude
If you're successful, offers are made on the spot, and you'll be assigned to a class date to start training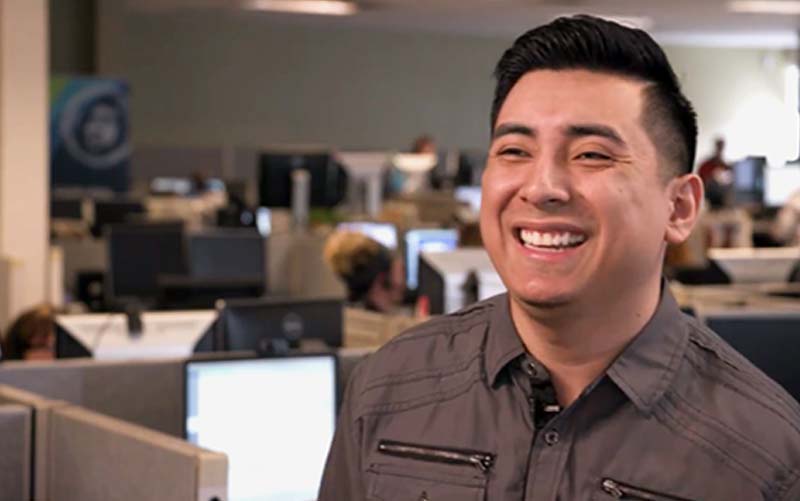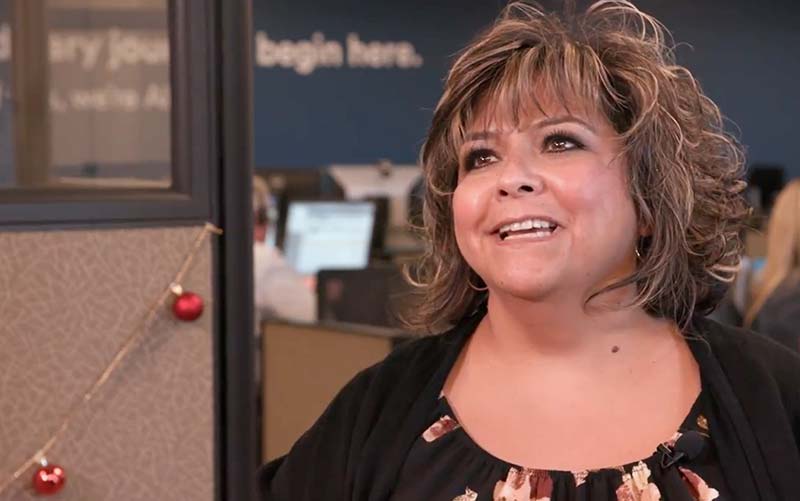 Join our talent community
Not ready to apply or just want to stay in touch? Join our talent community to let us know you're interested in future opportunities.
Sign up to stay in touch