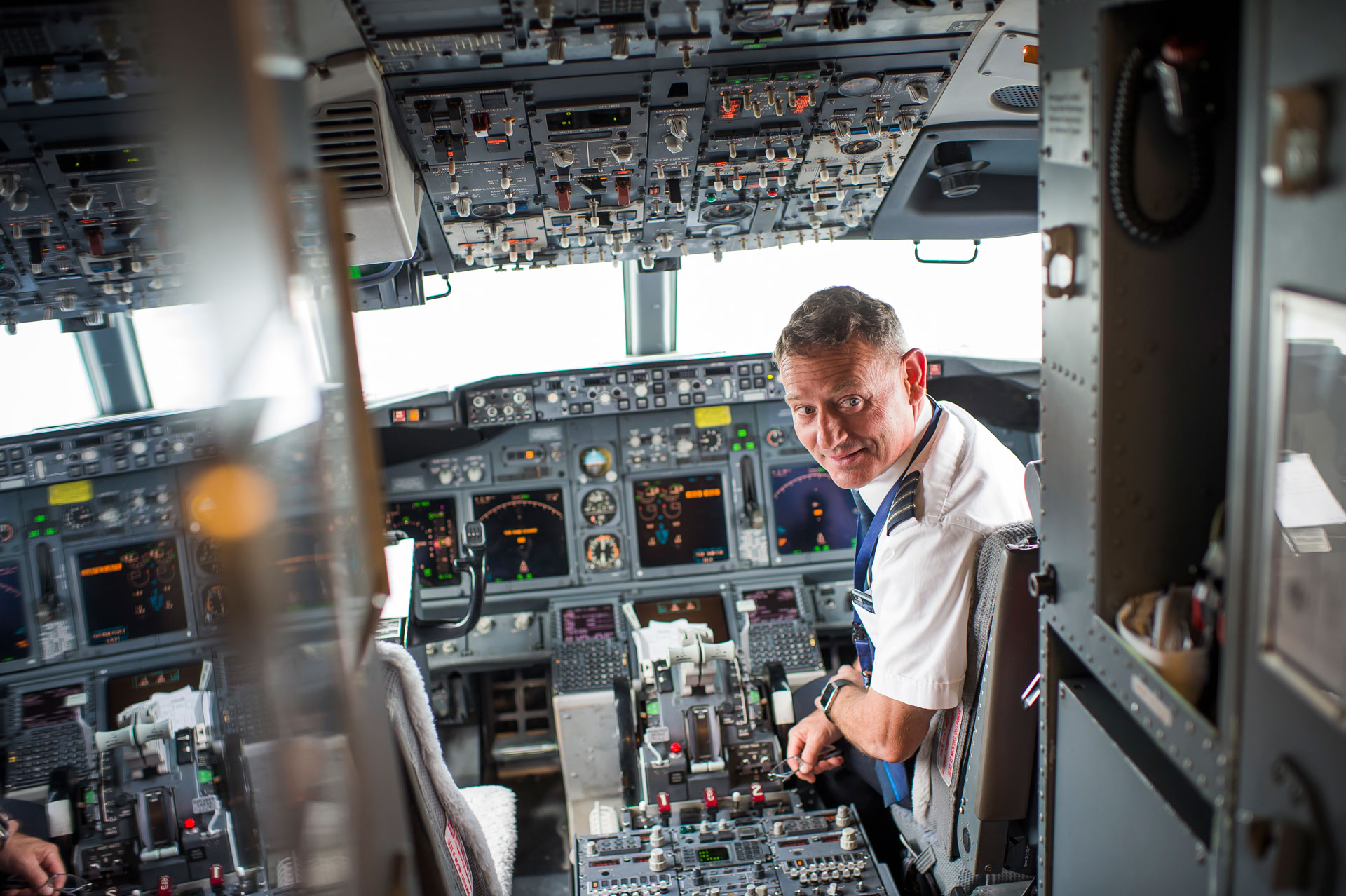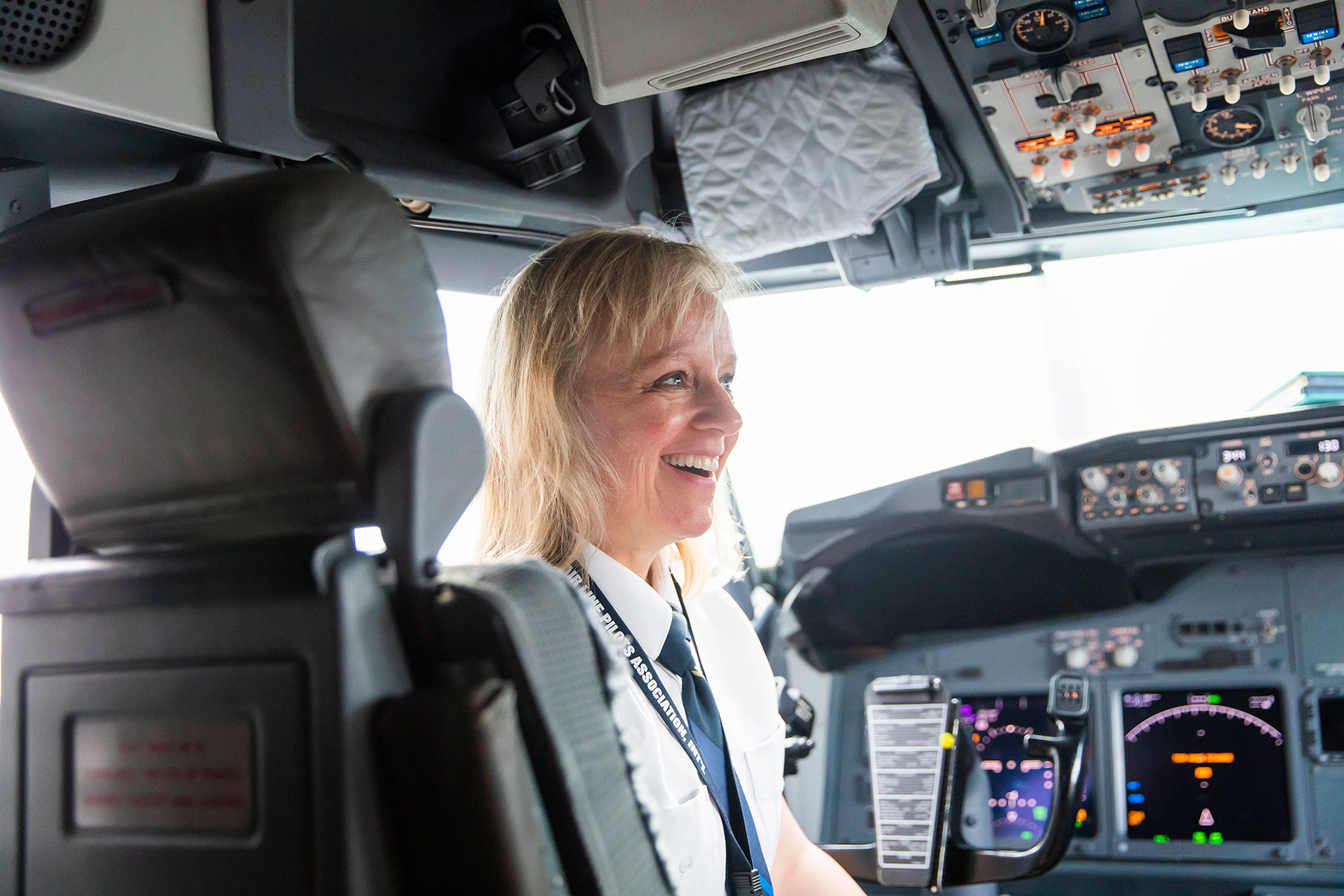 Pilots at Alaska Airlines
Enjoy the ride
Great Alaska Airlines pilots are more than just high-performing pilots. While being laser-focused on safety, it's in their good nature to treat others with kindness. They're leaders at work and in their communities. They're team members who pitch in and take the initiative to do the right thing. They're always improving themselves professionally and personally.
Follow Alaska Pilot Recruiting on Facebook
High school diploma or equivalent
Two-or four-year degree from an accredited college preferred
Valid passport allowing unrestricted travel to and from the U.S.
Minimum age of 23 years
Authorization to work in the U.S.
Valid driver's license
Current First Class FAA Medical Certificate
An FAA Airline Transport Pilot (ATP) certificate
Correctable vision in both eyes to 20/20
A minimum of 2,000 hours of total flight time in a fixed wing aircraft or 1,200 hours of total flight time in a high performance military aircraft
50% of rotor-wing flight time up to 1,000 hours may be counted toward total flight time
Minimum of 50 hours of flight time within the last 12 months
Professional demeanor and appearance
Proficiency with Microsoft Office, Adobe Acrobat, and Internet email functions
Must be comfortable with a domicile in Seattle, WA; Los Angeles, CA; Anchorage, AK; Portland, OR; San Francisco, CA
160 Boeing 737 aircraft,
with an average age of 8.2 years
71 Airbus A320 aircraft,
with an average age of 7.7 years
From the rugged mountains to white sandy beaches, wild outposts to hip urban centers, we call the West home. Our pilot domiciles are in Seattle, Portland, Anchorage, San Francisco, and Los Angeles.
From there, we fly to destinations throughout the United States, Canada, Mexico, and Costa Rica.
For the tabbed content below use arrows up and down to move through tabs, use the enter key to select the tab, and use the tab key to enter the selected content
The Alaska Airlines difference
Like all Alaska Airlines employees, our pilots share the desire to make a positive difference. Meet Mike Baumgartner, an Alaska Airlines "Legend" (our top employee honor). Throughout his career with us, he's made his voice and his leadership count by being a true ambassador for our airline. His smile says it all.
Read more about Captain Mike Baumgartner
We pledge to increase our African American female pilots by 2025
African American female pilots make up about one half of 1 percent of all professional pilots across the industry. At Alaska, we're all about people and reflecting those we serve, but this statistic is a reminder of how far we have to go.
That's why we've signed a pledge with Sisters of the Skies, a nonprofit committed to pilot diversity. We aim to increase our female African American pilots over the next six years across Alaska Airlines and Horizon Air, and support the path to expose and inspire more young women to get there.
Read more about our commitment to increase to pilot diversity