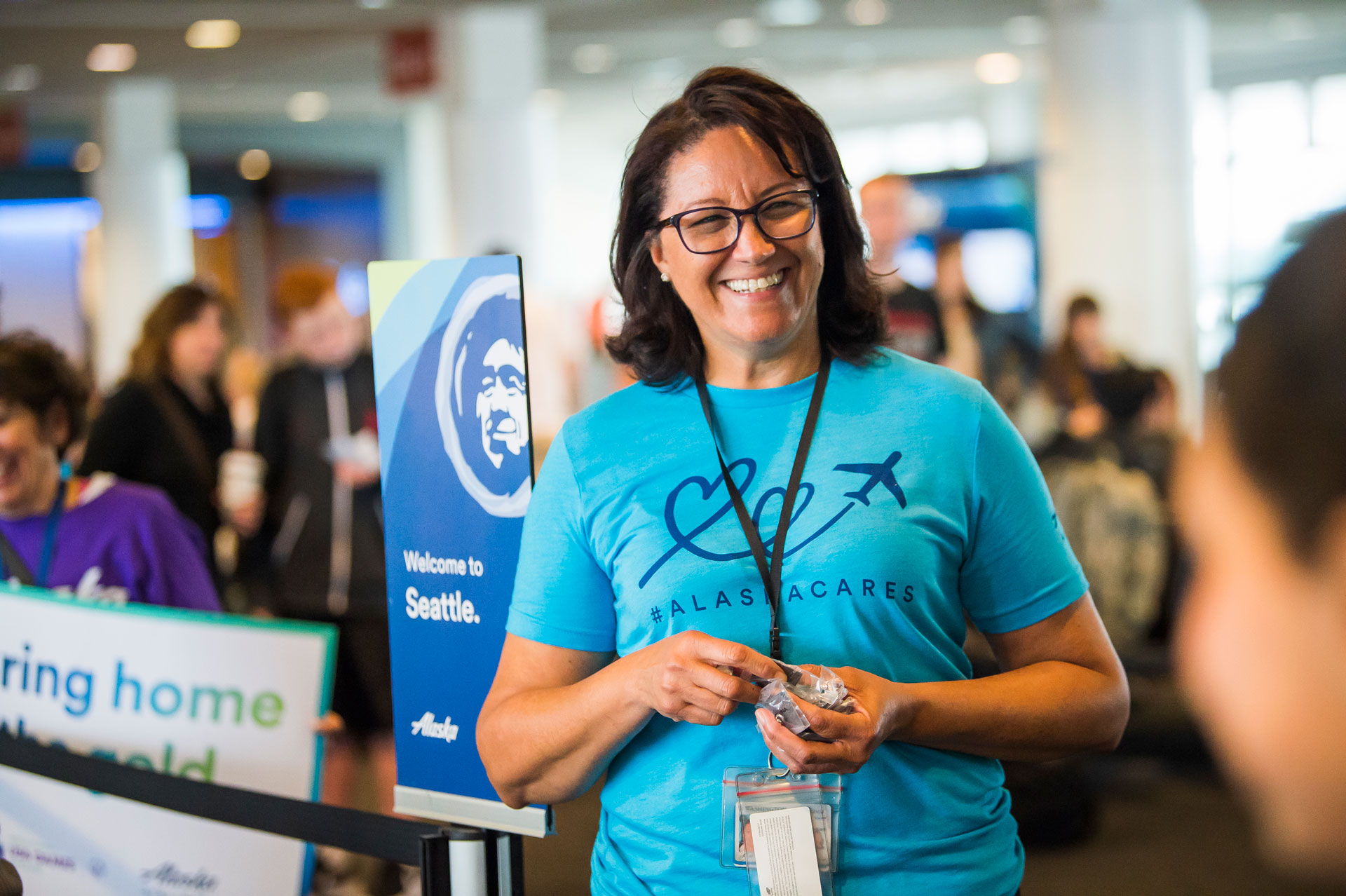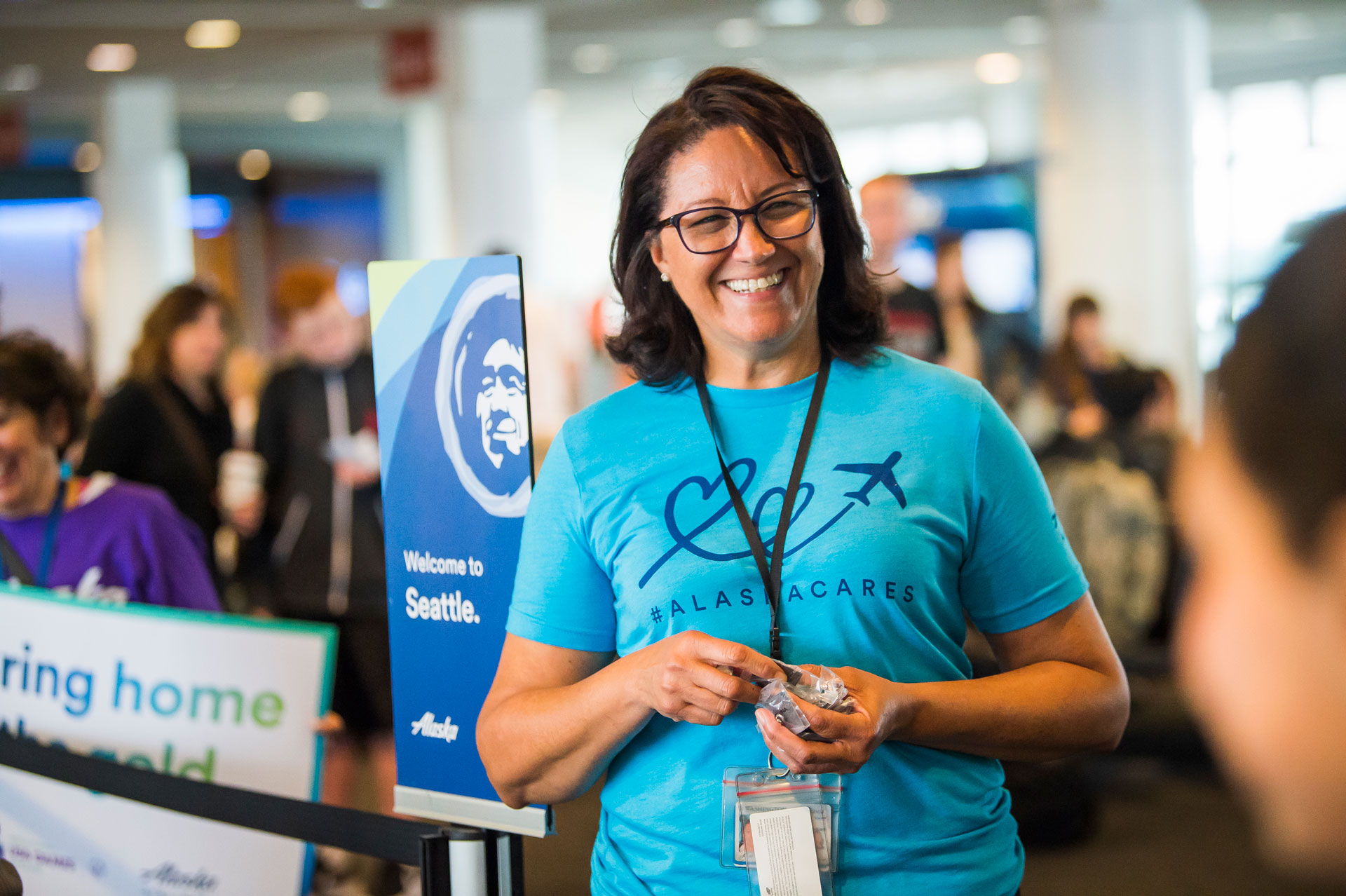 We invest for strong communities
Our business is fundamentally about lifting people up. We do this by empowering our employees and helping them feel engaged, by providing stellar service to our guests and by giving back to those in need in the neighborhoods where we fly. It's all about treating people with respect and valuing their individual gifts.
Employee giving and volunteer programs
Giving back is part of who we are. From the beginning, serving people and our communities has defined us. Whether it is employees volunteering, or lifting up young people to imagine what's possible, our connections to those that live where we fly is important and personally rewarding. Employee donation matching and volunteer programs enable employees to make a difference in what matters most to them.
Macklemore residency program
We often call on our employees to help with our community outreach programs and events. It takes a small army to pull events like this off and we enjoy every minute of it.
Read more about The Residency
Russell Wilson's "No Time to Sleep" graduation celebration
What was it like to meet our Chief Football Officer Russell Wilson and be part of his "No Time To Sleep" high school graduation celebration? Ask some of our lucky employees. We should all take his advice: "Work hard, stay humble and surround yourself with people with the same relentless pursuit to perform at a high level. Keep the faith, keep believing."
Read more about graduation celebration
Inspiring Hawaii's future tourism leaders
Even in high school, Geraldine "Denden" Ilan knew she wanted a career in sharing aloha.
The 2016 graduate of Waipahu High School on the island of Oahu was inspired when she joined the Leadership, Exploration and Inspiration (LEI) Program offered by ClimbHI, a nonprofit based in Honolulu that gives young people the chance to explore careers in Hawaii's number one industry: tourism.
Read more about Hawaii's young leaders