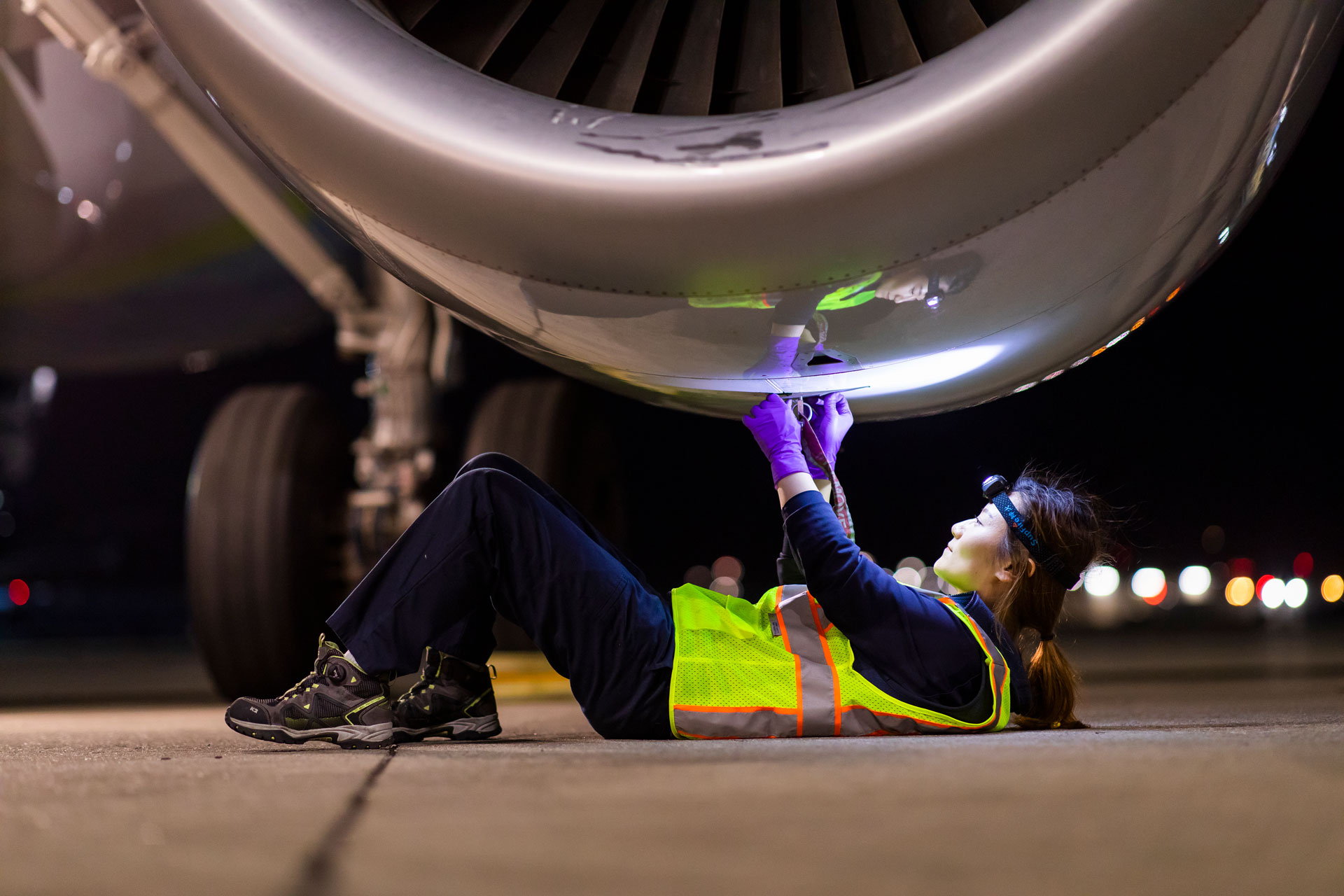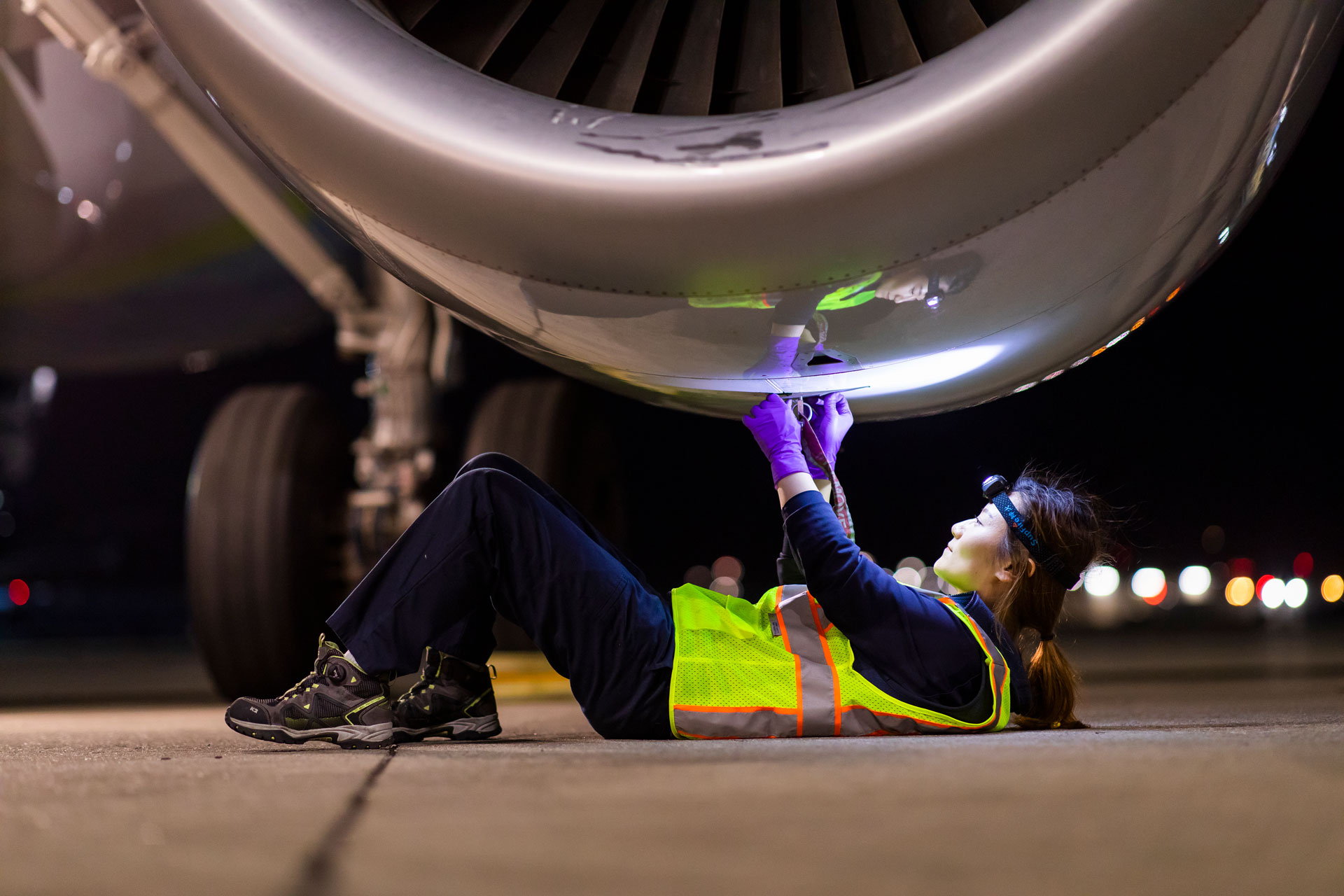 Pushing reliability higher
The M&E team is the backbone of everything we do at Alaska Airlines and Horizon Air. The teams at both companies are close-knit, making sure aircraft are safe, reliable, and at the gate on time. Our Ready, SAFE, Go mindset prioritizes safety in all we do.
Become an Aircraft Maintenance Technician (AMT) with Maintenance Ascend Programs
Explore our Maintenance Ascend Programs – a portfolio of career programs that will help your aviation technician career rise to the next level.
Learn more about Maintenance Ascend Programs
Focus on Horizon Aircraft Maintenance Technicians
Gear up to join Horizon Air's award-winning AMT team, with some of the best career opportunities in the industry.
Learn about bonuses, benefits, and more
Featured Job: Store Agent
Our maintenance warehouse, our "store," is looking for team members who want a job that takes them places. For some, that might mean taking advantage of our employee flight privileges to travel or visit friends and family. Or it might be the chance to advance quickly at a Fortune 500 company and work with some remarkable people (maybe even an executive). So while this might look like your typical warehouse or inventory job, it's much more. We want to hear from you if you're a quick learner, detail-oriented, have good computer skills, and want to go places.
Find the open stores agent jobs here
Horizon Air's 20th Diamond Certificate of Excellence
The Horizon Maintenance and Engineering division was awarded its 20th Diamond Certificate of Excellence from the FAA in recognition of its training efforts in 2020 and achieved a 100% participation rate by its maintenance personnel in the Aviation Maintenance Technician (AMT) awards program.
Established in 1991, the AMT program honors aviation maintenance personnel and employers who participate in training opportunities that exceed FAA regulatory requirements.